Overcome Your Superstitions
Are you superstitious? If so, how much do you let this state of mind affect your life?
I am sure like me, you have woken up today and realised its 'Friday 13th' and consciously or subconsciously tried to avoid doing certain things to be on the safe side.
Once upon a Friday 13th I sent a VERY important email which read "Dead Joi" instead of "Dear Joi" – and I got into a panic and started thinking about how my day was going to be ruined or how this happened because it was Friday 13th. I am not even going to lie, for the first hour or so after finding out I had done this, I just felt my day was going to get worse and worse. So I sat on my couch and turned the TV on only to find more news stories about what to avoid and the history behind some of these superstitions.
If anything, this made me visit my soul which directed me to my faith in God. I said a couple of prayers and felt much more in control of my life. Funny enough, straight after I said a prayer I kept receiving one good news after another. First of all, I got a call from "Joi" and we had a lovely conversation. Then I got a call from an agent I have been working with around a project which is moving forward nicely, and last but not least, I got some money back which was owed to me! HOW IS THAT FOR FRIDAY 13TH HEY?
NEVER UNDERESTIMATE THE POWER OF PRAYER!
Now don't get me wrong. I probably wouldn't do certain things like go on a plane, or go to a theme park on Friday 13th however, I try not to let my thoughts and fears limit my activities. I thought I would share some handy spiritual tips and remedies which might help you get through today with as much ease as possible. As always, let me know your thoughts and I would love to hear some of your stories from today.
HERE ARE 5 REMEDIES TO HELP YOU GET THROUGH FRIDAY 13TH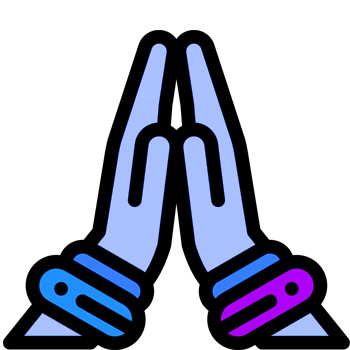 PRAYER IS KEY: SAY A PRAYER
---
SALT CAN PROTECT: THROW A PINCH OVER YOUR LEFT SHOULDER
---
CRYSTALS: CARRY A BLACK TOURMALINE TO PROTECT YOUR ENERGY
---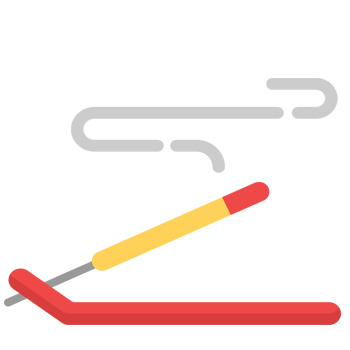 PROTECT AND CLEAR YOUR SPACE: SMUDGE SOME SAGE OR LIGHT INCENSE STICKS
---
STAY POSITIVE: ONLY FOCUS ON POSITIVITY
error: Content is protected